AccessLint: quickly add dynamic accessibility testing to your development workflow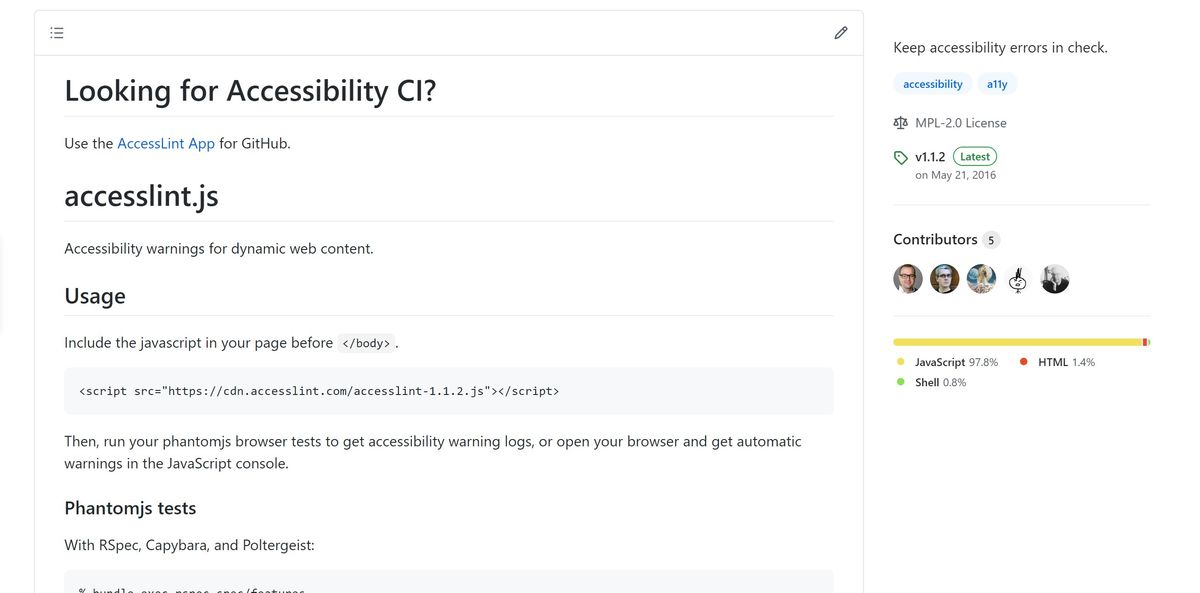 I consider accessibility testing an important part any Frontend development workflow so I'm constantly on the lookout for tools that can make the process easier. Recently I came across a lightweight JavaScript library that allows you to quickly add accessibility testing to any project in under a minute.
Created by the Accesslint team, accesslint.js , when added to any page, allows you to view accessibility warnings/errors in your browser's console. What's unique is that accesslint.js will even return errors for dynamic content.

Usage
Add the link to the script below above your closing body tag.
View the page in your browsers and check your console for errors and warnings.
<script src="https://cdn.accesslint.com/accesslint-1.1.2.js"></script>

Visit the Access Lint GitHub page for more information and detailed install instructions. Enjoy!