A decent(ish) built in clipboard manager for Windows10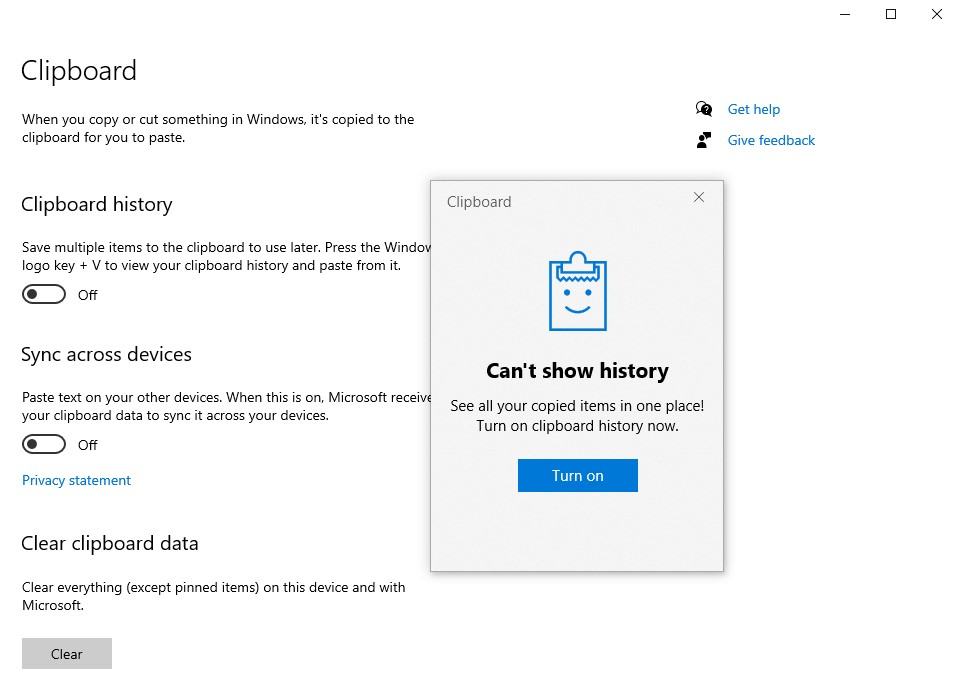 I have been a loyal ditto user for quite some time its my goto for managing and my clipboard. Ditto is an extension to the standard windows clipboard. It saves each item placed on the clipboard allowing you access to any of those items at a later time. Ditto allows you to save any type of information that can be put on the clipboard, text, images, html, custom formats.
What it does not have is a way to sync my clipboard between devices (WINDOWS), urls, code snippets, etc. Would be a cool feature. Recently I discovered that the Windows 10 not only has a built in clipboard manager but also gives you the ability to sync you clipboard across devices, surprise!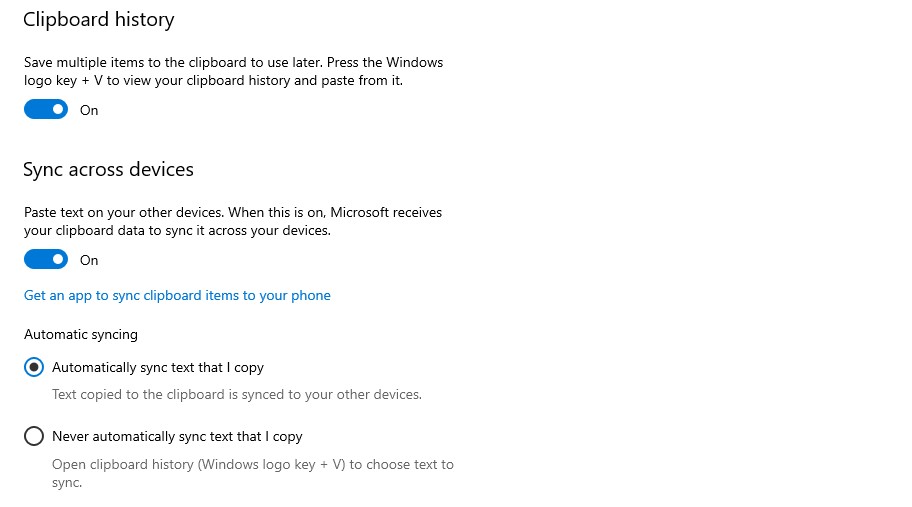 To enable the windows clipboard you just need to hit the Windows + v key and click turn on to enable the clipboard manages. Windows will ask if you will like to share you clipboard, click the link to confirm do the same on all your other devices and you should be all set.